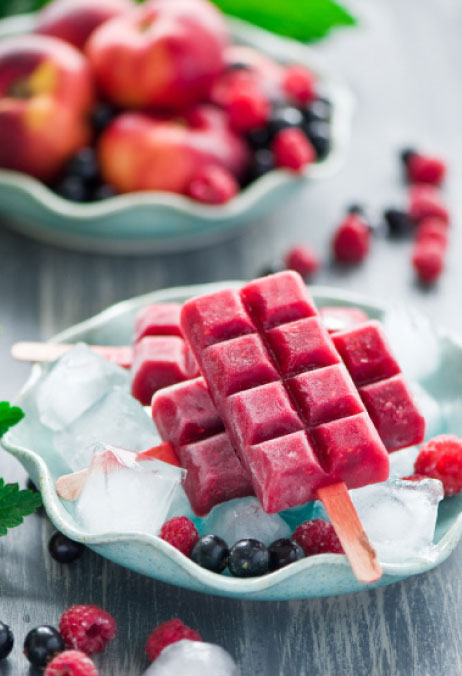 Frozen Madria
Sangria Pops
Essential Ingredients
1 (750 mL) bottle of Madria Sangria Tradicional
Cup of blackberries
Cup of sliced strawberries
Ice cube trays or any other cute molds or disposable paper cups
Popsicle sticks
Plastic wrap
Directions
Step 1: Mix the Madria Sangria together with the fruit in a pitcher.
Step 2: Pour it into your molds. Use plastic wrap to help hold the sticks in place.
Step 3: Place the molds filled with sangria on a baking sheet, and put it in the freezer.
Step 4: Once frozen, which might take around 5 hours, carefully remove the popsicles from the molds.
Step 5: Enjoy frozen fruit! Really frozen. Perfect for your summer picnic. For extra fun, be sure you and your friends show each other your purple tongues.
Total prep time: About 10 minutes.
Yield: 6 pops.