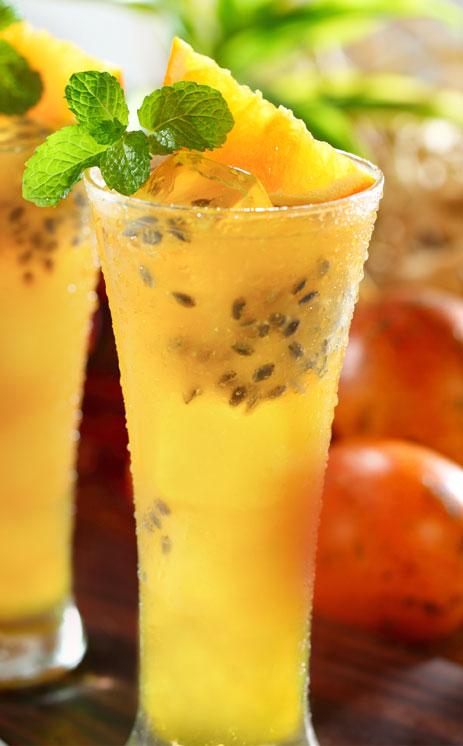 Passion Splash Sangria
Passion. The fruit is grown and cultivated in tropical regions all over the world, and its name and taste are infused in the soul and spirit of sangria. Recipes are merely suggestions and measurements should be felt, not followed. Passion is the life's blood of sangria and celebration. And so the passion fruit is the perfect addition to this tradition.
Essential Ingredients
1 (750 mL) bottle of Madria Sangria Moscato
A fistful of sugar
1/3 cup of passion fruit juice
A cup of fresh orange juice
Fruits to Add
Improvise! Spontaneity is the key to all things fun. It won't hurt this recipe if you want to add orange slices, apple slices, lemon slices and a handful of blackberries.
Experiment With
A generous shot of brandy is a common sangria addition.
A glug or two of triple sec intensifies the fruit flavors.
Directions
Dump a bottle of Madria Sangria Moscato into your very favorite pitcher along with the passion fruit juice, orange juice, sugar and fruit. Give it all a stir until the sugar dissolves. If time permits, let all the flavors steep and socialize in a nice, cold fridge. And when the time is right (the time is always right), serve it over ice and lively conversation.
Total prep time: 2 minutes or less
Yield: About 4 servings