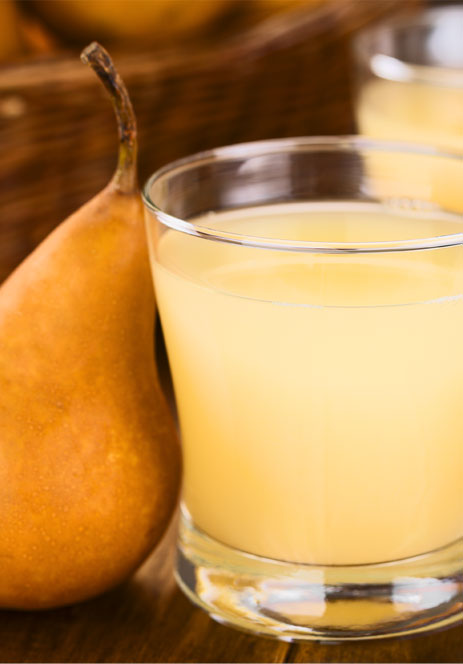 Perfect Pear Sangria
Pear is one of those lovely but too-often forgotten flavors that perfumes the crisp air of early autumn. This simple sangria has a clean finish and pairs well with stinky cheeses and sunny afternoons.
Essential Ingredients
1 (750 mL) bottle of Madria Sangria Moscato
A fistful of sugar
1 cup of pear nectar
Sliced pears
A can of club soda (or lemon-lime for a little citrus zing)
Ice cubes
Fruits to Add
This is simple and easy without tons of fruit. But add apples and peaches for an orchard trio of tree fruits.
Experiment With
1/4 cup of citron/lemon vodka for a nice citrus bite
Directions
Dump all the ingredients in a pitcher and stick it in the fridge to let the flavors infuse. After about four hours, remove and prepare beautiful glasses for the sangria. Divide among the serving glasses, toast your friends, and enjoy the moment while it lasts.
Total prep time: Fast and sweet
Yield: About 4-6 servings