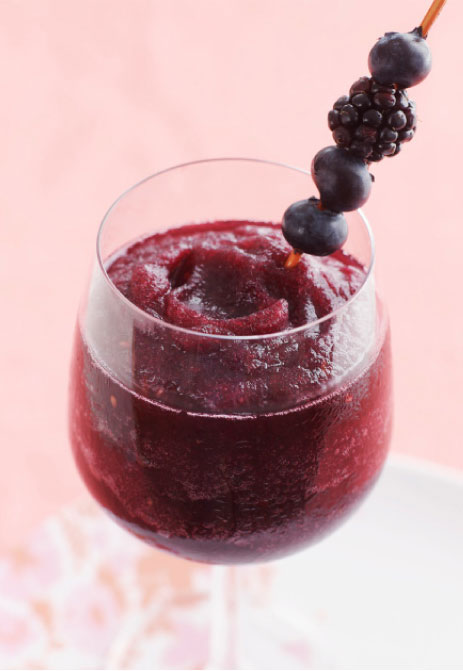 Sangria Berry Frozen Twisters
This frozen take on the traditional sangria recipe adds just the right colorful berry accent to cool, white lounge chairs, sun-bleached porches, warm fresh air, bare tanned feet and thirsty friends. Take your worries and throw them in the blender along with the rest of the ingredients.
Essential Ingredients
1 (750 mL) bottle of Madria Sangria Tradicional
A few handfuls of mixed berries (frozen fruit is best): raspberries, blackberries, blueberries, strawberries and loganberries
Ice cubes—crucial for slushy punch recipes
Experiment With
A fistful of sugar
A shot of blackberry or blueberry liqueur
A playful, fruity garnish: strawberries, blueberries or blackberries. Use your imagination!
Directions
Dump all the ingredients in a blender, and puree until smooth. Divide among serving glasses, toast your friends, and enjoy immediately!
Total prep time: No time at all.
Yield: About 4 servings.