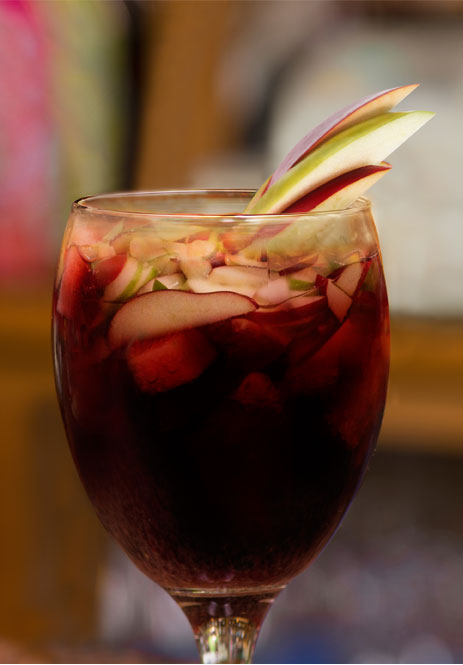 The Big Apple Sangria
When the late summer cools to a crisp, refreshing autumn finish, embrace the sweet tang of fresh apples with this spicy, seasonal twist on the traditional sangria recipe. A refreshing treat that pairs perfectly with the warmth of good friends.
Essential Ingredients
1 (750 mL) bottle of Madria Sangria Tradicional
2 shots of apple vodka
Generous drizzle of honey
1 teaspoon of cinnamon
Club soda
Crisp red and green apples (of course)—slice them in chunks or like matchsticks
Directions
Combine the first 4 ingredients in a pitcher, and give it a good stir. Toss it in the fridge for a couple of hours to let the ingredients get comfortable with each other. Pour into 4 glasses over ice. Top each serving with just a splash of club soda and some apple slices.
Total prep time: No time flat!
Yield: 4 delicious servings.